I'm very excited to unleash the new Thayernet.com site today in part because of what you see now, as well as the possibility of what is to come.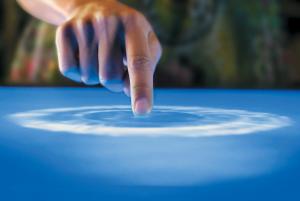 Thayernet.com has had many incarnations, variations, and purposes dating back to the mid 1990s. Its primary focus has been a means to publish and record personal events, interests, and passions of life. It was used to show achievements of bicycling, the discovery of parenting, and the joy of a child's smile. Behind the vail, it was – as you would expect – a study of technology. In the spirit of Thomas Jefferson's tweaking, and constant renewals of his home of Monticello in the pursuit to study architecture, form, and design; Thayernet.com has been a consistent means to explore web based communication.
Today, visitors will be happy to know that the site will continue to document life as it passes. The site will also see an increased emphasis on a simple concept: helping bridge the technological knowledge gap. I have a deep passion for technology, and I've come to realize I have an equal, perhaps even stronger drive to help people with technology. This site will document the effort of combining those passions to enable people to achieve great things.
Cheers,
Clint