League of Women Voters of Dane County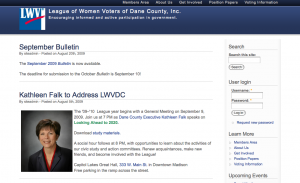 The local Dane county League of Women Voters organization provides non-partisan, community-based participation in reconnecting citizens with government, enhancing voter participation, including all voices in civic life, and strengthening the democratic process through reform.
---
Thoreau Elementary PTO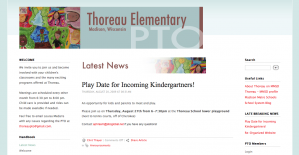 Serving the Thoreau Elementary school district, the PTO website offers parents the latest committee, and fund-raising information. It serves as a hub for parent participation in the goal of creating a better learning environment one family at a time.
---
MadCity Velo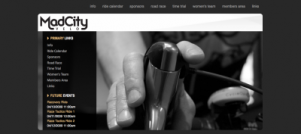 A site supporting a Madison WI cycling club with a full year round training and racing schedule. Using the latest CMS tools, this group using the site for both public, and private member based services.
---
ActiveBody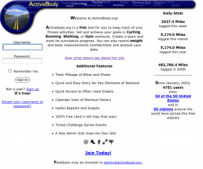 Since 2003 members have been able to track fitness and health while competing in challenges based on cycling, running, swimming, and walking. Options allow teams to help keep track of friends and family. Membership and full use of the site is free. Site is built with PHP 5 and MySQL. Look for version 2 of this site in 2009!
---

Mad-iPhone is (as you might guess) a group of people based around Madison, WI who use the Apple iPhone (or Touch) and enjoy hanging out.